"Open our eyes to behold your gracious hand in all your works."
---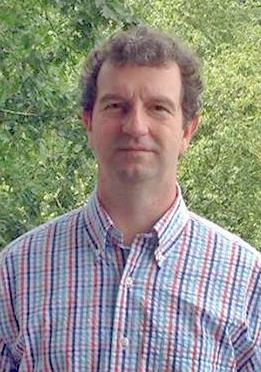 Why do we tithe?
The act of giving of one's material possessions, time, and talent is a spiritual practice. As I have focused more of my attention on spiritual practices, I find that they become my way of relating to the unconditional, unending love of God. This connection is all important and each practice strengthens that connection. We all have people we love, and we want to show how much we care by spending time with them, giving them gifts, and sharing our joy and sorrow. God loves us more than we can ever love so, how do we show God our love? Do we spend time with God, do we share God's love in the world around us with our time, actions, and material possessions?
My grandfather was born in 1894, served in World War I and reared his children during the Depression. When he died at age 95, we discovered that although he had an extremely modest pension income, he gave 10% or more to the church. It would have been easy for him to say he was retired on a very modest income and could not afford to give, but he tithed all that he had and was faithful in church attendance. Growing up, our family was regular at church and in service to others, and I knew my parents pledged to the church. At different times in my life, I have given more and at other times, less, but I did it more from obligation than with joy. It seemed for me that for giving to become a spiritual practice, it had to be intentional…not a number pulled from the air at stewardship time…it needed to be the way to honor my bond with God. At that point for us, it became clear that the tithe was the answer so we have been tithing. In addition, Jesus tells us to love God and to love our neighbors as ourselves. That means giving of time, talent, and financial resources in ways over and above a basic financial commitment. It may mean helping people we encounter in our daily lives and for causes that make the world better for those around us.
To me, this is what stewardship and tithing mean…not putting an amount on a pledge card, turning it in and not thinking about it for the rest of the year…but making it a practice, intentional, and a daily thought on being open and aware to needs around me. While everyone wishes he or she could contribute large sums, I do not think the dollar amount matters nearly as much as the thought, prayer, and intention behind the material gift, knowing that some gifts are "priceless" in the acts of kindness and compassion shown to others.
So, this stewardship season, I invite you to enter into a time of prayer, meditation, and focus with intention on how best to connect with God in love and to hear how we can use what we have for the benefit of others in our time, talent, and material resources…not just one or two but all three tied together for our loving God.
~Bill Nation
---
"Open our eyes to behold your gracious hand in all your works."
What does it mean to give?
---
Where do you see God's hand at work in your life?
---
How has St. Andrew's transformed your life?
---