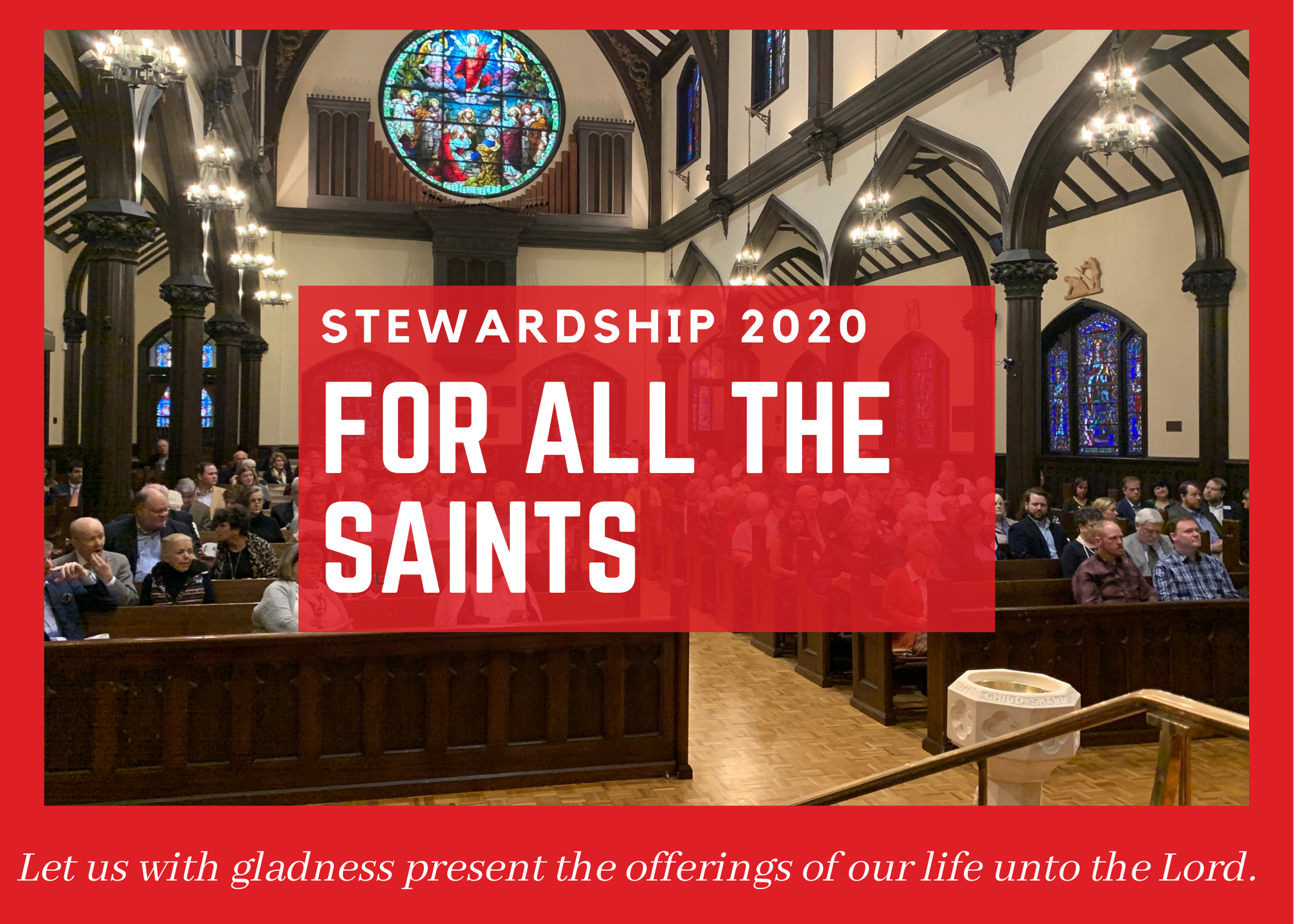 ---
Pledge Online
Pledging online is really simple. Use the form on the backside of this card to submit an online pledge card. Once you complete the form, you will receive a confirmation note from our business administrator.
We Can Pick It Up

If you are unable to bring your pledge card downtown, you can email Brandon White and a member of our Stewardship Team will pick up your card. His email is whitebrandonlee@gmail.com

Mail Your Card

St. Andrew's Episcopal Cathedral I P.O. Box 1366 I Jackson, Mississippi 39215
---
Dear Friend,

Can you believe that just a year ago we were asking you to gather in one room with two hundred others to share a meal?  We didn't even remind you to wash your hands though we hoped that you would.  So much has happened in our world since the last Consecration Sunday.  We are anticipating another presidential election, wild fires are ravaging California and others states in the West, and of course we are still dealing with COVID19 that has been so disruptive for all and life threatening for many.
I also see an amazingly resilient and loving group of people who call St. Andrew's Episcopal Cathedral home.  There is a network of parishioners who have called and written many other parishioners to keep in touch and make sure they are cared for.  I hear of zoom parties and network meetings and small group study.  Our relationships with our community partners has not missed a beat and continues to seek creative ways to adapt to our new situation and the community needs. We are beginning to gather for worship in front lawns throughout our many zip codes and this last Sunday we even ventured back into the Nave for a celebration of the Holy Eucharist.  I admit six months ago when we discussed in person worship with no singing, no sharing the peace, no fellowship afterwards, in addition to adding masks, roped off pews, and hand sanitizer, I thought it couldn't work.  I may have been right then but my heart is changed based on our new experience, and I don't believe I am alone in that.

Our hearts are changed based on our experience.  That is the essence of gospel work and transformative relationships.  We have been through difficult times in the distant past and in our most recent past and yet we are still the Cathedral in the City working to bring God's love closer to our hearts and those in our community.  We have much to celebrate!
Sunday, November 1st is the Feast of All Saints and on that day in addition to renewing our baptismal covenant together, we will also renew (or maybe for the first time) pledge our resources for the coming year to the gospel work of the church.  Over the coming weeks you will hear stories and plans by letter, and by video, and possibly in person, as safety allows.  Prayerfully consider your pledge this year knowing that in the last year we have had before us death and life, curses and blessings so as Moses urged the people in Deuteronomy I also urge you - choose life, choose blessing.  And with gladness of heart let us present our offerings to God in thanksgiving for blessing us.
God bless you,
The Very Reverend Anne M. Maxwell