Pastoral Care
By this shall the world know that you are my disciples, if you have love for one another. John 13:35
---
The ministry of Pastoral Care provides assistance, companionship, and loving care in the name of Jesus Christ within our cathedral family. This care flows naturally out of those who have encountered the unconditional love of Christ in their own lives, who have received kindness through the attentiveness of another in a time of crisis or celebration. While clergy actively visit and pray with parishioners in need, there are a variety of lay ministries within the Pastoral Care Commission, and we encourage you to explore them below and to contact the coordinators if you would like to volunteer. If you would like to place someone on our prayer list, or are expecting the birth of a child, or would like to speak with someone about making funeral arrangements, please contact the Rev. Jennifer Deaton.
If you have a pastoral need, please contact the Rev. Jennifer Deaton or call the St. Andrew's Emergency number to reach the clergy member on-call, 601-354-5794.
The Rev. Jennifer Deaton, Canon for Pastoral Care
601-354-1535, ext. 2736
jdeaton@standrewscathedral.org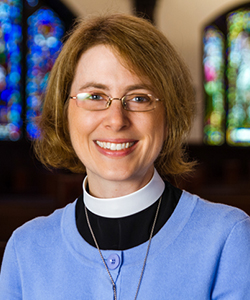 Pastoral Care Ministries
For more information click on a link below.