---
The Journey Series: Nailed to Your Own Predicament featuring the Rev. Gordon Peerman
---
---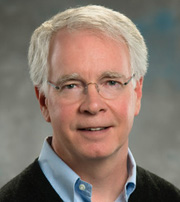 "I liked those singers who would just lay out their predicament and tell their story, and I thought I could be one of those guys." — the songwriter Leonard Cohen
The Journey Series is proud to present the Rev. Gordon Peerman for our Lenten retreat on March 9, 2019.
Gordon Peerman, D.Min., is an Episcopal priest and psychotherapist in private practice in Nashville, Tennessee. He holds degrees from the University of Virginia, Yale Divinity School, and Vanderbilt Divinity School. He founded the Saint Thomas Mindfulness Based Stress Reduction Program in 1997. As a vice-president at Saint Thomas Health Services, he coordinated the dissemination of Mindfulness Based Stress Reduction to fourteen other hospitals in the United States.
He has been engaged in contemplative practices, including centering prayer and mindfulness meditation, since 1975, and has practiced yoga, tai chi, and qigong since 1995. He is the author of Blessed Relief: What Christians Can Learn from Buddhists about Suffering. With his wife Kathy he began One River Wisdom School Nashville, a mindfulness meditation group that meets on Wednesday evenings at Second Presbyterian Church in Nashville.
In this day long workshop, Gordon will lead us in an exploration of the experience of predicament: both the universal "human predicament," and our more particular and personal experiences of being nailed to our own predicaments.
The day will begin by using two simple and easy contemplative practices: guided meditation … and the gentle mindful movements of Qigong. Together these practices serve to quiet the discursive analytical mind and open the heart to the embodied "felt sense" of what it's like to be "nailed" to one predicament or another. You need no prior experience with contemplative practice to come to the workshop!
Gordon will be sharing his experiences of being with persons nailed to their own predicaments, as well as what he's found that has been life-saving for himself when nailed to his own predicaments and heart-brokenness. This is not a "share or die" workshop — you need not fear you'll have to speak about the predicaments or heart breaks in your life. You will have the opportunity to engage with, journal about, and share questions you have about what helps in being with your own or another's predicaments.
Although the subject matter of the workshop has a certain gravity, it's Gordon's hope that we can also access what's on "the other side" of predicament and heart-brokenness: a kind of quiet wisdom and open-hearted compassion for what we human critters experience in this embodied life.
---
---
Saturday, March 9
9:30A.M. - 10:00A.M - Registration
10:00A.M. - Noon - Workshop
Noon - 1:00P.M. - Lunch (included with the cost of attendance)
1:00P.M. - 3:00P.M. - Workshop
---
Sunday, December 2
9:50A.M. - 10:50A.M - Sunday morning formation hour in the parish hall.
---
Registration
---