(REGISTRATION IS NO LONGER REQUIRED FOR IN-PERSON SERVICES AT THE CATHEDRAL)
On Sunday mornings, we have two in-person services of Holy Eucharist. The first service is at 8:30a.m. and is held outside on our Columbarium. Please bring a chair! The second service begins at 10:30a.m. in our Nave. 
Children are welcome at all our worship services. We have worship packets for children at each entrance. Likewise, our nursery and playrooms are open during the services. The nursery is located just off of the Chapel. Please see an usher for assistance.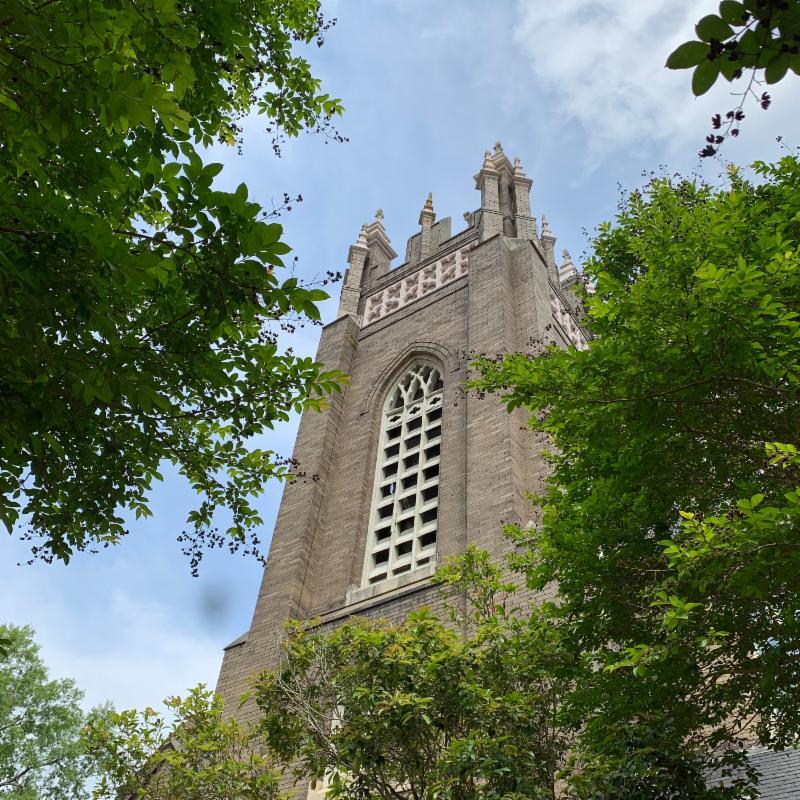 ---
GATHERING ON THE GREEN
Our offering of evening Eucharists in the yards of our parishioners is back! Please join us for this short Eucharistic service at a home of one of your fellow parishioners on Tuesday nights at 6:00p.m. We ask that you register below. Please bring your own chair or blanket. Children are welcome!
---