Our Worship
We care deeply about worship. Our liturgy and music are rooted in the best of Anglican traditions. And we strive to be an open and healthy community of believers and seekers of the truth so that together we may serve God in our hearts and with our lives.
---
---
The Reverend Jennifer Deaton | Canon for Pastoral Care graduated from Emory University in 1994 with a B.A. in Religion, and from the University of Mississippi in 1998 with an M.Ed. in Educational Psychology.  She earned her M.Div. from the General Theological Seminary in 2004.  She served as Curate at St. Paul's in Meridian, and as Chaplain at St. Andrew's Episcopal School in Jackson prior to coming to the Cathedral.  Jennifer has completed a two-year training in the practice of spiritual direction.  She currently serves as Program Chair for the Center for Formation and Mission at Gray Center, and as Chaplain for the diocesan Episcopal Church Women.  Jennifer lives in Jackson with her husband and son, two cats and a dog, and lots of yarn and knitting needles.
OFFICE(601) 354-1535 ext. 2736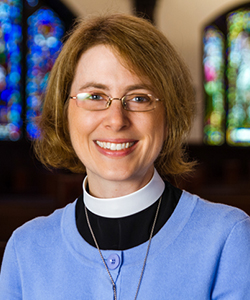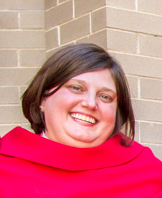 ---
The Reverend Katie Bradshaw | Canon for Lifelong Formation and Mission graduated from Birmingham-Southern College with a B.A. in History, and from Mississippi College School of Law with a J.D. She practiced law for a number of years serving as Staff Attorney for Judge Lester F. Williamson in Meridian, and with the Hinds County Public Defender's Office in Jackson. Katie earned her M. Div. from The School of Theology at Sewanee: The University of the South in 2015, and served as Curate at St. Columb's Episcopal Church in Ridgeland prior to joining the Cathedral staff.
OFFICE(601) 354-1535 ext. 2735