---
Christmas Services/ New Year's Eve Services and Office Schedule
Offices Closed 
Mon - Wed Dec. 24 – 26 
Mon & Tue Dec. 31 – 1
Christmas Eve Services | Mon Dec. 24

3:00p Children's Service
4:30p Choral Prelude - 5:00p Service
10:30p Choral Prelude - 11:00p Service
Christmas Day Services | Tue Dec. 25

10:00 A.M.
First Sunday after Christmas Day | Dec. 30
7:30a | 10:00a | 5:00p 
Dean Ron Pogues's Weekly Reflection
---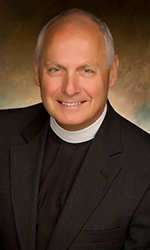 Advent is an attitude adjustment time that invites us to step back, turn in a different direction, and get a different perspective that will allow us to receive the amazing news of the Incarnation. John the Baptist tells us that a U Turn is required.

Read More
---
Worship Schedule
MONDAY - FRIDAY: 
12:05p Eucharist in the Chapel
SERVICE SCHEDULE
7:30 A.M. |  8:40 A.M. | 11:00 A.M.
SUNDAY EVENINGS| 5:00 P.M.
Community Evensong
---
---