Dean Ron Pogue's Weekly Reflection
---
This will reach you during The Week of Prayer for Christian Unity. This annual observance always begins on January 18, the Confession of St. Peter, and continues until January 25, the Conversion of St. Paul. What does it mean for us? READ MORE
---
Dean Ron Pogue's Weekly Reflection
One reason we observe Lent is to remind us that God's grace is not cheap. We see in this forty-day period what it cost God to make grace available to us. We focus on the humanity of Jesus in a way we do not in other seasons because we must be reminded that the One we worship became as we are so that we might become as he is. READ MORE
---
---
---
I will, with God's help.
It's the Season of Epiphany. During this time of year, we remember some of the ways Jesus manifested himself as the Messiah. Among those ways was the calling of his followers, equipping them, and sending them forth into the mission field to proclaim the gospel and transform lives. At our Cathedral, the window depicting the Calling of St. Andrew reminds us of this every time we see it.
FILL OUT THE SURVEY
---
---
---
---
---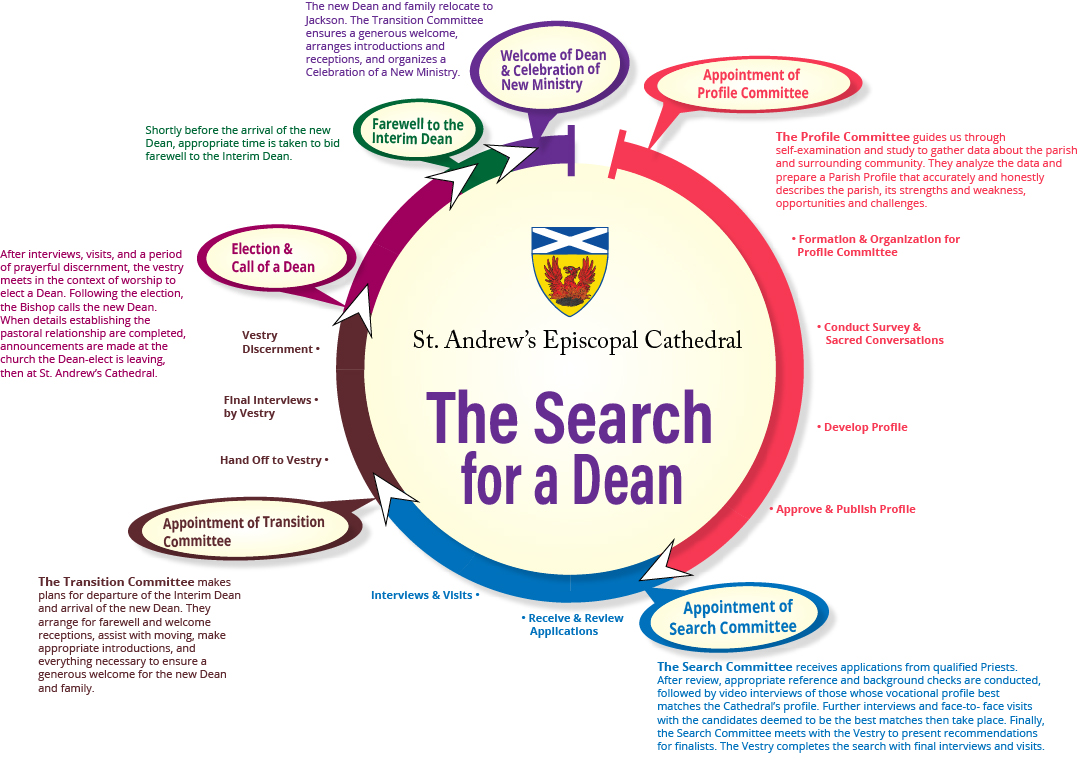 ---
---
Worship With Us
---
Sundays
7:30 a.m. | 8:45 a.m. | 11:00 a.m.
Sunday Evenings
Community Evensong | 5:00 p.m.
Monday - Friday:

12:05pm Eucharist in the Chapel
305 E. Capitol St.
Jackson, MS 39201
Got Questions?
We would love to hear from you!