Dean Ron Pogues's Weekly Reflection
---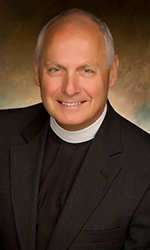 Recently, I have found myself in the midst of conversations that became heated and the need for civility became obvious. I was less than successful in accomplishing that and I left those conversations feeling that I should have found a way to express myself with more civility.

Read More
---
Outreach and Event Registration
---
---
Worship Schedule
MONDAY - FRIDAY: 
12:05p Eucharist in the Chapel
SERVICE SCHEDULE
7:30 A.M. |  8:40 A.M. | 11:00 A.M.
SUNDAY EVENINGS| 5:00 P.M.
Community Evensong
---
---