Dean Ron Pogues's Weekly Reflection
---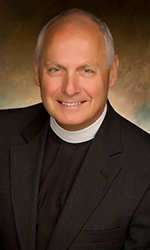 Things are not always as they appear. Sometimes we tend to notice what is not there instead of what is. It's a matter of perspective.
Read More
---
Outreach and Event Registration
---
---
Worship Schedule
MONDAY - FRIDAY: 
12:05p Eucharist in the Chapel
SERVICE SCHEDULE
7:30 A.M. |  8:40 A.M. | 11:00 A.M.
SUNDAY EVENINGS| 5:00 P.M.
Community Evensong
---
---