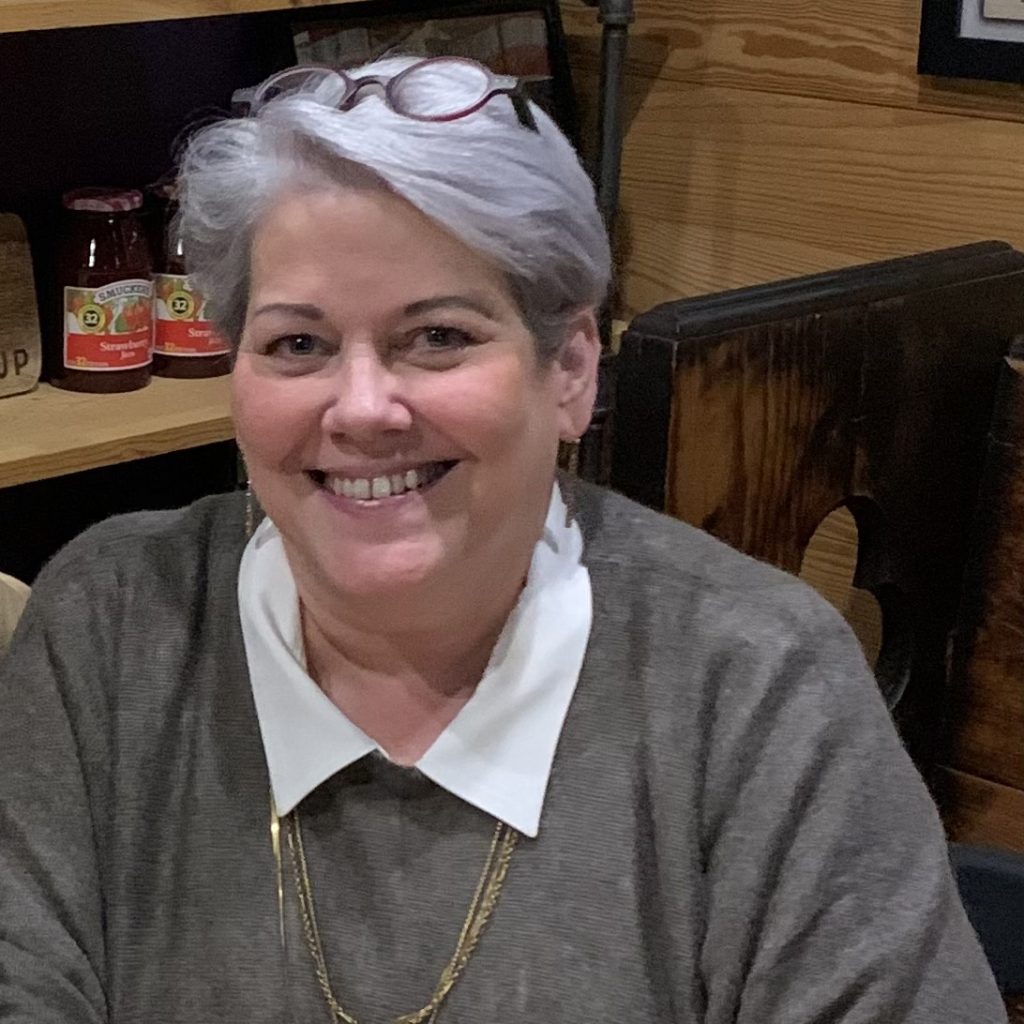 Holli Roach
Standing for election to be Senior Warden is not a call I take lightly. It is a privilege to even be asked to give it prayerful consideration to be listed on the ballot. As a nurse for 34 years I have been inspired by the Holy acts I see at work, at Church, and at random times. Over the past 37 years at St. Andrew's I have been an EYC leader, taught Junior/Senior High Sunday School, helped coordinate and volunteer with Vacation Bible study, lead the Parrish Life Committee to coordinate Wednesday evenings and Summer Sundays, served on a Discernment Committee, assisted with Annual Giving campaigns, Co-chaired the events to welcome our most recent Dean, I am a part of Lay Eucharistic Ministry, and served as a Vestry member to fulfill VA Patterson's term.
St. Andrew's is my home and a place for renewal each time I walk on these hallowed grounds. So much of my life since moving to Jackson in 1984 has been centered in St. Andrew's. Our premarital counseling was done here although we married in Atlanta where I was raised. Dan and I have Christened and Confirmed all four of our children in the Nave. We've eulogized three of our parents here when they died. We have lived through the good times and challenging times of our Cathedral. I consider it an honor to pay it forward as Senior Warden and help welcome more new people to our home while sustaining those who are still here. I would also like to help us continue to grow our Community partnerships in and around the Jackson metro area. What has transpired these past two years with COVID has inspired me to no longer be reluctant about being more involved with our Church Family. If not now, then when? Now continues to be an exciting time to imagine the unimaginable. As we being to revisit the familiarity of in person worship, communion at the Altar, we are also almost giddy with childlike excitement of what can we make new.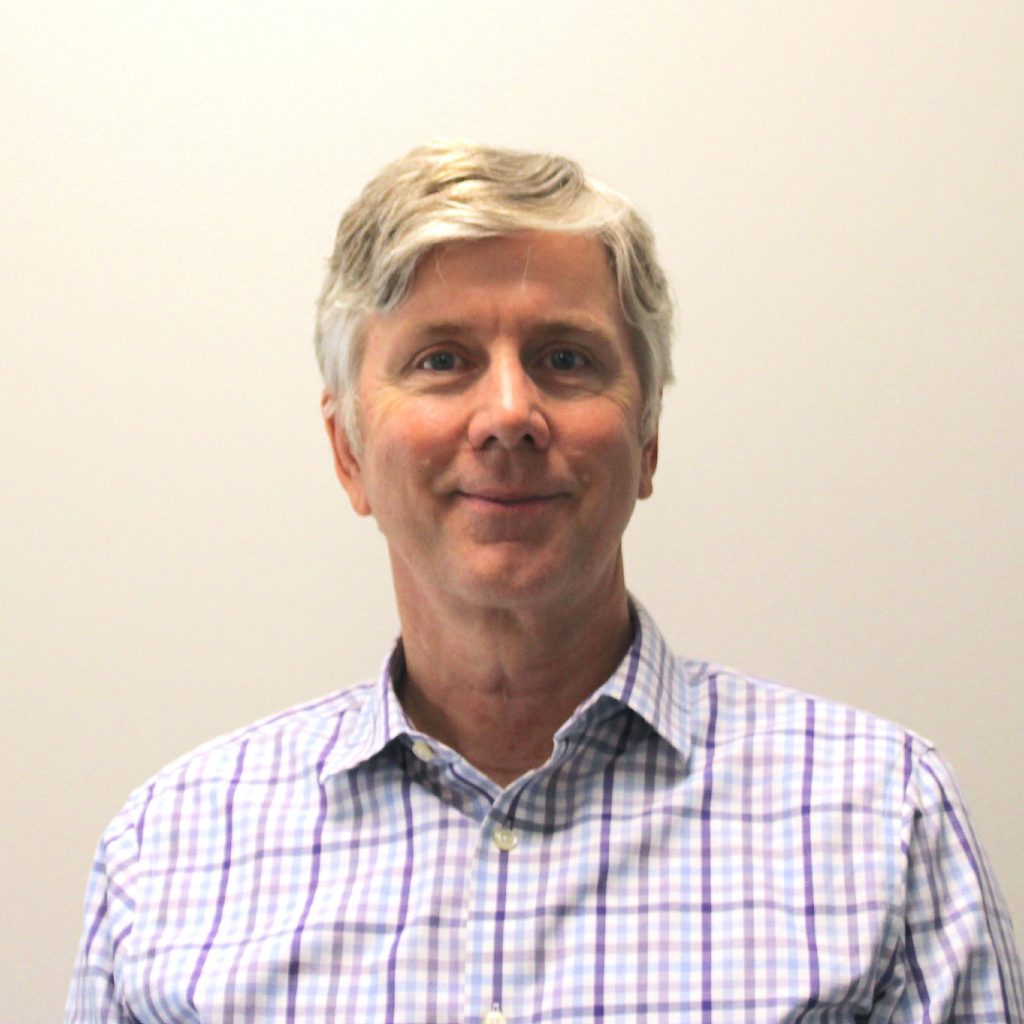 Robert Langford
St. Andrew's Cathedral has been a foundational part of my life, shaping my understanding of the world since I was baptized in our nave in 1964. Our Cathedral community has taught me about the blessings and burdens of hearing, discerning and heeding God's call to follow the example of Christ in my relationships with others, my family, my parish community, and out in the larger world. This church and its community have served as my spiritual touchstone for all my 58 years. My wife Betsy Bradley and I met at a church event and were married here, and our children Martha and William were baptized and confirmed here. I'm the executive director of Operation Shoestring, a nonprofit ministry, where I've worked since 1995.
I've served on the Vestry twice before, most recently when Anne was called to be our Dean, concluding my last term in January 2021. Additionally, I've served as a chalice bearer and am currently a member of the Community Partnership Commission and the Finance Committee.
In discerning God's call to serve St. Andrew's, it's my hope that if selected as your senior warden I can use my decades of organizational management experience and my love of this community and our church to help us all more fully know God's call for us, both at St. Andrew's and in our larger community. This is a dynamic time for St. Andrew's as we navigate the new normal brought on by the pandemic and the evolving state of religion in America. It would be an honor to use whatever talents and faith I possess to help our Dean, Vestry and the rest of our parish continue to move our beloved St. Andrew's into the future as we stay firmly grounded in the Anglican tradition.
Sheryl Fox
Over the last several years I have become more and more involved with activities and committees/ guilds at St. Andrews. This has allowed me to meet more of my fellow parishioners, and has allowed me to develop very deep and meaningful friendships. This sharing with others has also encouraged me to use my seeking to deepen my personal spiritual growth.
I have been a member of the Episcopal Church for over 40 years, and I have been a communicant at St. Andrew's for 21. I currently serve as Lay Eucharistic Visitor, a member of the flower guild, a member of St. Michael's guild, and as a greeter/connector. I am a co-chair for the connectors on the Invite Welcome Connect group.
I am the Meals on Wheels coordinator for St. Andrew's, Galloway, and Beth Israel. I participate in the Stewpot ministries, and I am a current 3rd year class member of Education for Ministry.
I would be honored to be given the opportunity to serve on the vestry.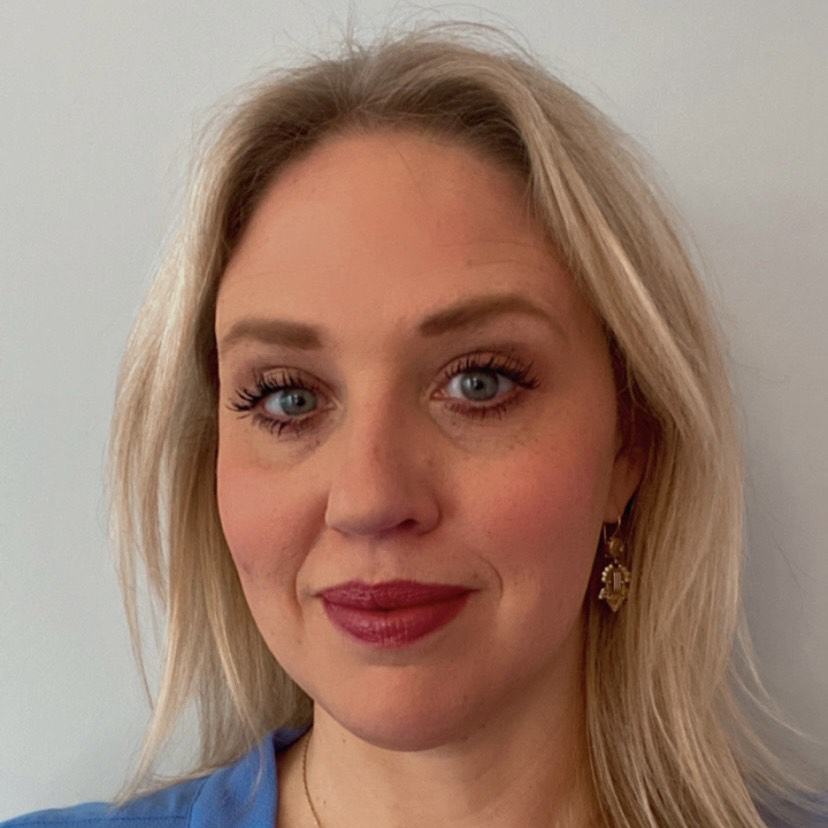 Alexandra Long
St. Andrew's is a place that I love to serve in any way I'm needed, because it has given me a home and place to grow in my faith. I was raised in the Episcopal Church and joined the Cathedral after college. I was married here in 2012, my father was buried here in 2017, and my youngest daughter was baptized here in 2019. The church has carried me in biggest days of my life as well as the days in between. I have served on the Guild of the Child, helped with VBS and EYC and now as co-chair of Altar Guild. Before moving back to Jackson in 2018, I served as assistant youth leader and helped create an evening service at Christ Church Cathedral in Nashville, TN. Since moving home I have started to work for Garraway Browne and Company part-time and raising Elizabeth and Mary Stuart with my husband David Long.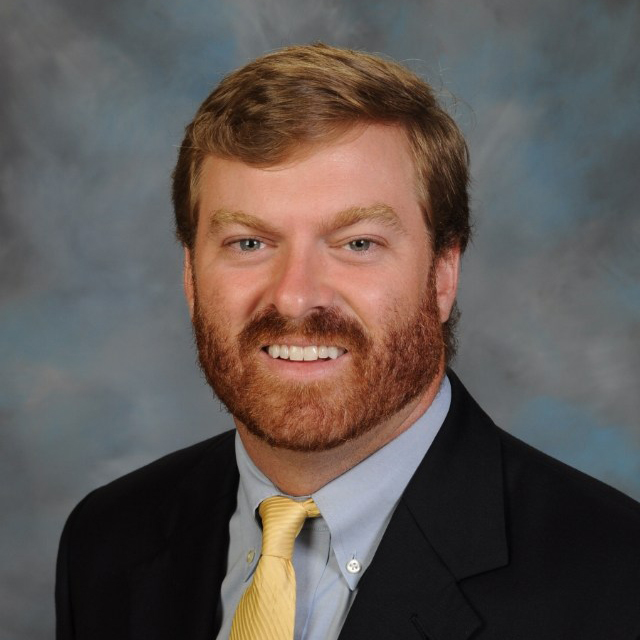 Jimmy Nix
I have been a part of St. Andrews Cathedral for my entire life. I was baptized at the Church and it's the only church community I have ever known. This church is a central part of my life and the foundation for my relationship with God. I love this church and believe this church is a staple in the community of Jackson. We need this church to continue to grow. We are a wonderful church. I have served breakfast on Tuesdays, been a part of the Dean's List, and cooked with the holy smokers for years. My expertise is a simple one. I am a people person. I would bring the passion of growing our church by getting young families involved in the cathedral. We are a great church people just need to realize how great we are. Regardless of how this plays out I thank yall for the consideration.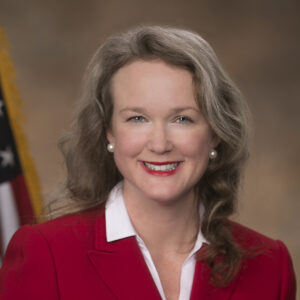 Crystal Utley Secoy
First, thank you to the Vestry Nominating Committee for nominating me. My personal mission statement is to lead, restore, and empower others in a proactive, positive, and biblically-centered manner through collaboration, problem-solving, informed strategic decision-making, and candor. It would be an honor to unite my mission with the mission of our Cathedral in the City to empower, serve, and transform hearts for God as a vestry member.
As a graduate of Saint Andrew's Episcopal School (1st – 12th,) I had the opportunity to attend services at the Cathedral, and, through my education, I learned the importance of tolerance, embracing other cultures, and being an open-minded person. Growing up, my family regularly attended Christ United Methodist Church. At CUMC while in law school, I led Good News Clubs at the Church's after school care on West Street and served on their committee supervising ministry and missions.
As an attorney, I started my practice in Charleston, South Carolina. However, in the wake of Hurricane Katrina, God led me to come home and to manage disaster-related legal aid in partnership with Lutheran Episcopal Services and other nonprofits. While serving as Pro Bono Counsel for the Mississippi Center for Justice, I received the Spirit of Service Award from the Corporation for National and Community Service and awards from Governor Haley Barbour and the American Red Cross. As the current Director of Consumer Protection for the Mississippi Attorney General and in my prior role, supervising hundreds of volunteer attorneys and law students, I have gained leadership experience that I can utilize to the benefit of our Cathedral.
Being on the Coast also gave me the chance to worship at St. John's Episcopal Church of Ocean Springs. Fast forward ten years, and my husband, Nick, and I transferred our membership to St. Andrew's from Chapel of the Cross Rolling Fork (his hometown) in 2016, largely due to St. Andrew's community of young families and the Cathedral's activities for small children. I began to have a clear sense that I wanted to be a part of supporting this congregation. Presently, I lead the Cathedral's Guild of the Christ Child, serve as a lector and a litanist, and participate on the Children and Youth Commission as we have worked together to re-evaluate the Cathedral's youth formation and activities. I previously served on the Parish Life Commission and continue to volunteer for events.
I believe it is crucial to have strong communication within our congregation and that actions of, or on behalf of, the Cathedral as a whole are thoughtfully addressed by the vestry before proceeding. In this era, it is particularly important to make sure that we are led by God, focused on the love of God and neighbor rather than on one constituency to the alienation of another.
Lastly, and most importantly, as the mom of James (almost seven) and Jude (four,) I have a keen sense of how the future of our church and of our community lies within our children and the importance of nurturing, protecting and raising them in Christ. I'm very grateful to the Cathedral for being there for James and Jude - from our nursery team to Vacation Bible School to dressing up like the wise men!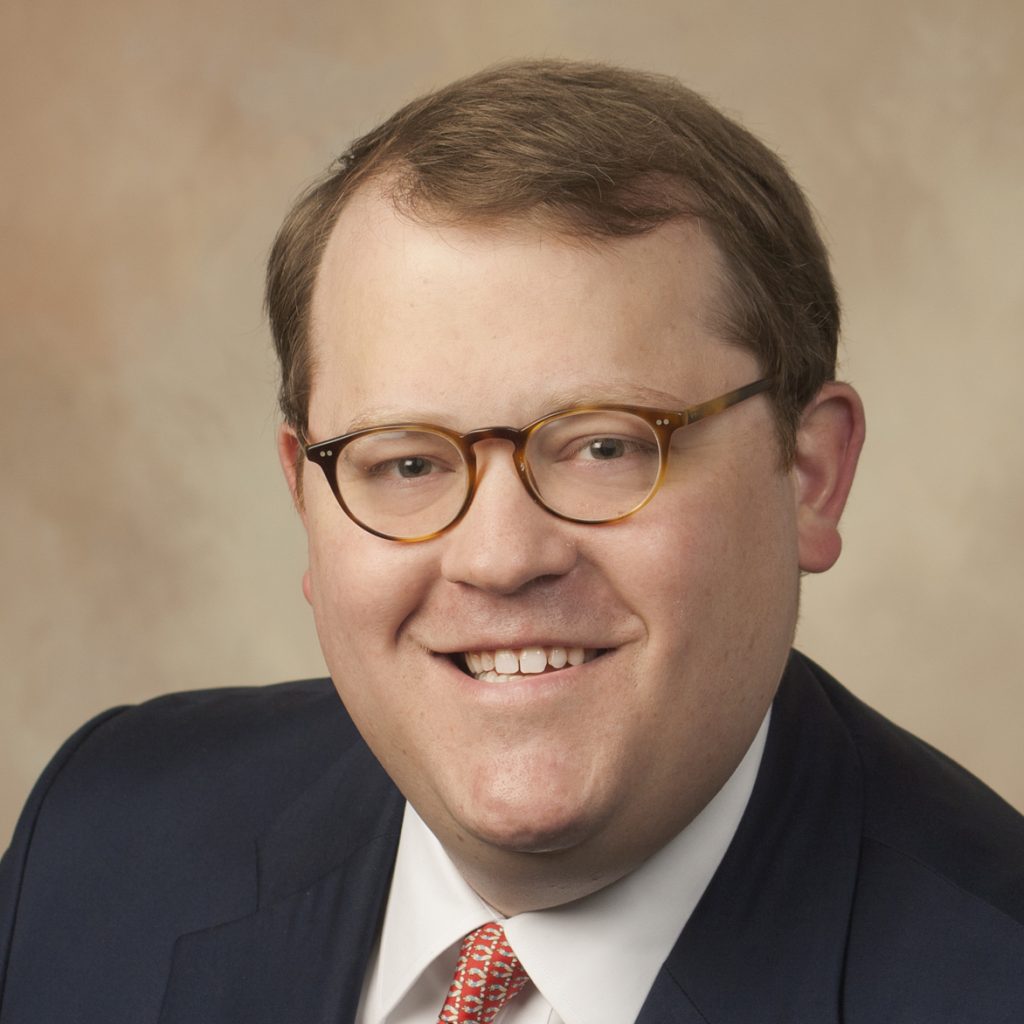 Lucien Smith
I have been a member of the parish since my confirmation in 2009, but have considered Saint Andrew's home for much of my life. Having gone to Saint Andrew's Episcopal School from prekindergarten through my graduation in 1999, many of my memories of childhood involve Friday chapels or major events hosted at the cathedral. I made my membership official after participating in the 2009 Inquirers' Class and was confirmed that May, having been raised in the Methodist faith. I am an attorney with Balch & Bingham LLP here downtown and live in Jackson with my wife Beth and our children Liam (5), McEwen (3), and Cooper (9 months). Ours is a special community, of which I am proud to be a member, and over the previous several months, I have felt an increasing desire to serve it. I hope that serving on the vestry would be one of several ways I can serve this wonderful place and community of believers.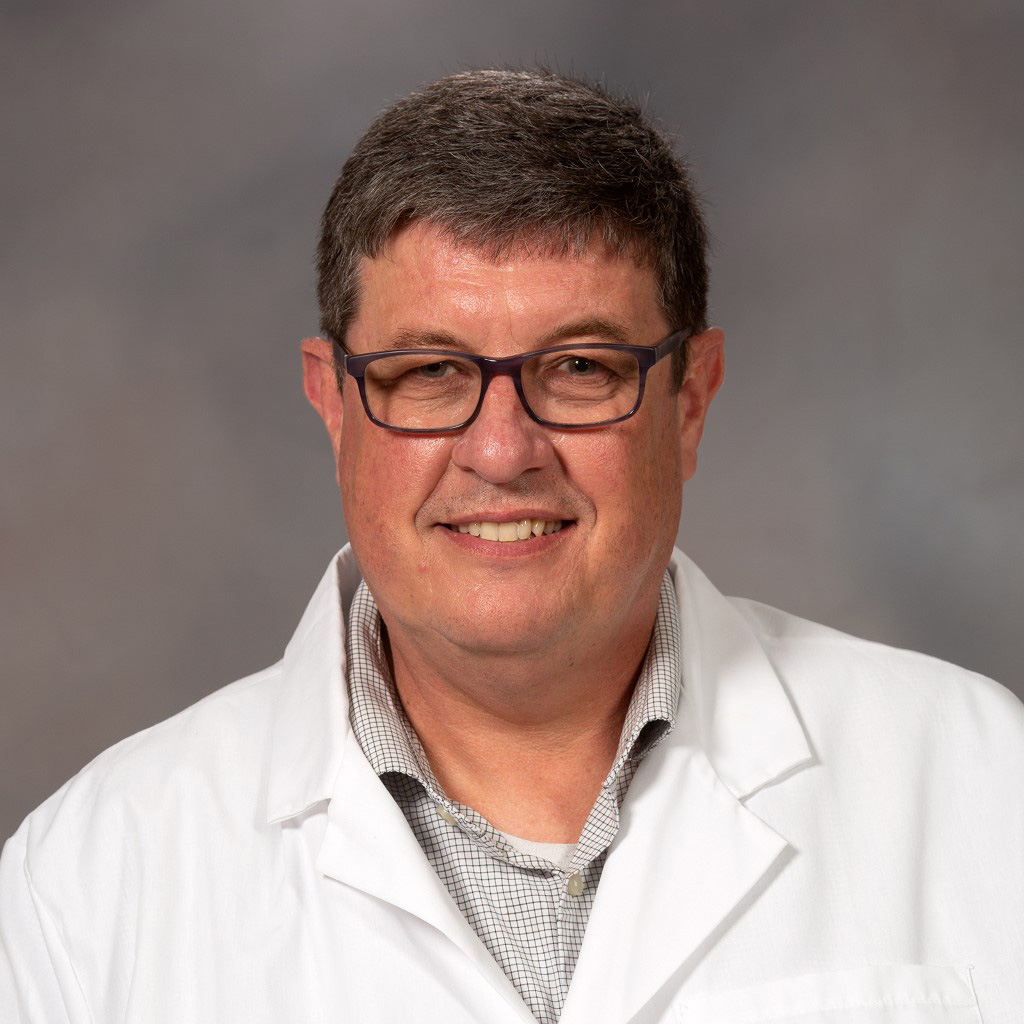 Stephen Stray
St Andrew's Cathedral has been my church home since 2006. Over the last 31 years, it has been my joy and honor to serve at multiple levels of the Episcopal Church. At the Parish level, I have served on Vestry (St. Andrew's Cathedral 2016-19, St Paul's Oklahoma City [3 years]) and on the former Adult Formation Commission, which I also chaired for some years. I also co-chaired the Stewardship Campaigns in 2018 and 2019. At the Diocesan level, I have served on both the Executive Committee (5 years) and Standing Committee (4 years), serving as President of the standing Committee in 2020, one of the most challenging years in the history of the Diocese. At the national level, I served on the Executive Council Advisory Committee on Science, Technology, and Faith (6 years). I have been a member of both of St Andrew's fine choirs, have taught Sunday School, and participated in many other church activities. In my work life, I am a researcher and teacher at the University of Mississippi Medical Center, where I have helped to train nearly 3000 physicians and dentists.
More important than what I have contributed to St. Andrew's is what I have taken from it- St Andrew's has been my spiritual home and social community for more than 15 years. In that time, I have laughed and cried with my St Andrew's family, sharing the joys and sorrows that we have experienced individually and corporately. As a parish, we have been through some difficult times, but thanks to the love of people in the pews for this place, and capable leadership from both our lay and clergy leaders, we remain strong as we look toward the end of our second century in the heart of Jackson- and beyond. Like all "mainstream" congregations, we face a future that is very different from the past we have known, but I have confidence that we will continue to live into our mission of being the "Cathedral in the City". If elected to vestry, I expect to work closely with Dean Maxwell and other clergy and lay leaders to continue to live into our vision of being the hands, the feet, and the body of Christ.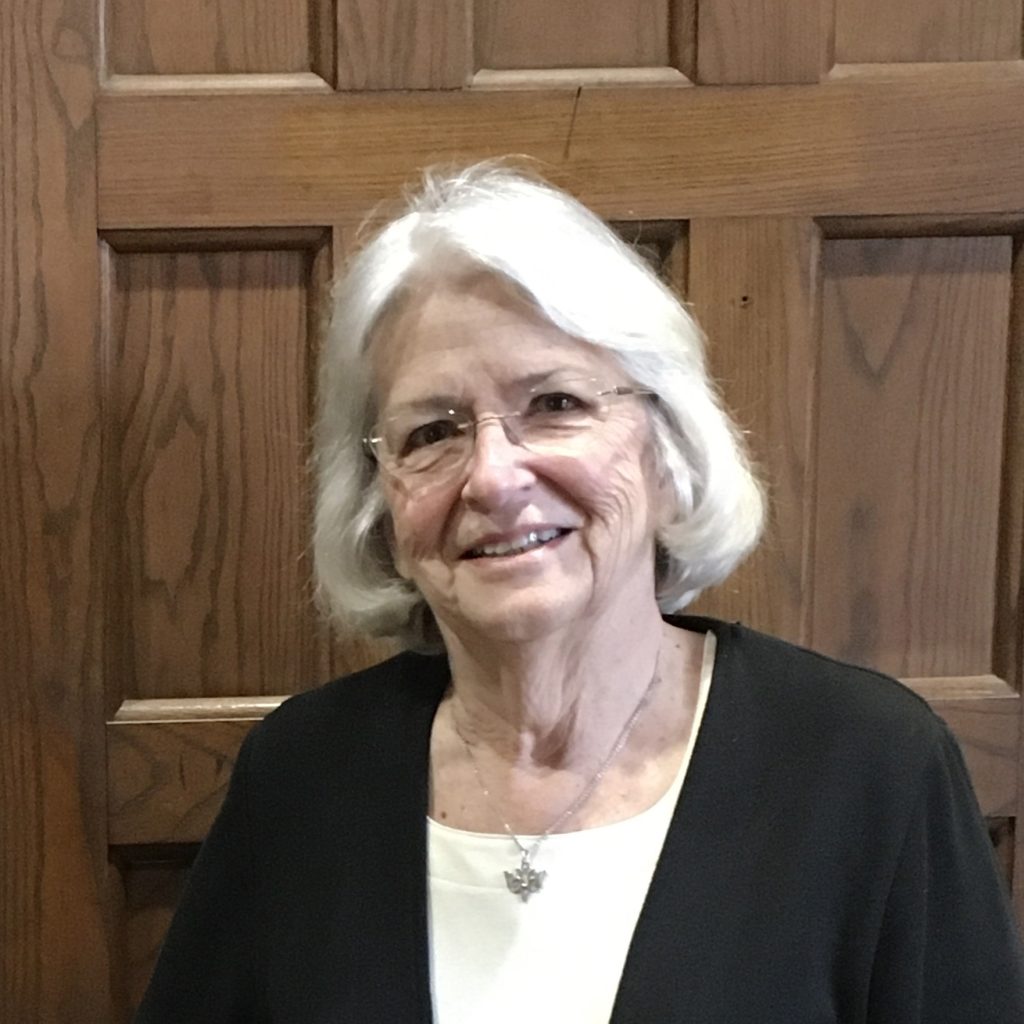 Dorothy Triplett
I am grateful to have been asked to place my name in nomination for the Vestry of St. Andrew's, where I have been a member since moving to Jackson in 1987. Prior to that, I was a member of St. Francis Mission in Philadelphia MS, and St. Mark's in Milwaukee, WI.
At this time in my spiritual journey, I have the time, energy, and willingness to serve as a member of the Vestry – and hopefully can bring a viewpoint of both age and community advocacy. My extensive experience with non-profits, both as a volunteer and a staff member, has given me an opportunity to explore and examine how we can expand our role as "The Cathedral in the City" and our participation and visibility in the community as a whole and in the interfaith work being done in the metro area. It's so important for us as a congregation and as members of this caring Christian community to see how we can truly listen and learn from each other – and embrace our differences and further examine our culture and learn how to better be truly inclusive of all of our brothers and sisters.
That same spiritual journey has been enhanced by every relationship I have with fellow members, clergy and staff of the St. Andrew's community and all aspects of work and worship here. My life has been enriched by them, and I believe I have grown in my understanding of faith and my responsibilities as a member of what Presiding Bishop Michael Curry calls the "Episcopal expression of the Jesus movement."
St. Andrew's—Member of: Parish Choir, Community Partnership Commission (liaison for CONTACT the Crisis Line); Invite, Welcome, Connect group; Holy Smokers/Smokettes. Lector/Litanist; Parish Visitor; just beginning to serve at St. Catherine's as a lay reader; led Noonday Prayers online during pandemic; Front Desk receptionist; represent St. Andrew's on Leadership Team of Working Together Jackson and Working Together Mississippi; Volunteer tutor at Rowan School and Arise2Read; and volunteer whenever asked or needed.
Episcopal Diocese of MS: Past member of Standing Committee; Past member of Commission on Aging; Past member of Racial Reconciliation Commission; Licensed Lay reader.
Church activities/responsibilities prior to coming to St. Andrew's:
Member of the Standing Committee on Church in Metropolitan Areas for the National Episcopal Church in the 1970's.
Mark's, Milwaukee, WI: Vestry, choir, lay reader, Chair of Strawberry Festival (art fair), active in all usual parish events.
Francis, Philadelphia, MS: Member of Bishop's Committee, Licensed Layreader
Relevant Volunteer work: 18 years as a Certified Telephone Crisis Counselor for CONTACT the Crisis Line – (prior to 13 years on staff) – and current Board member; Member of Executive Committee for Working Together Jackson; Board member of New Way Mississippi Inc. – program for persons leaving prison – provides transitional housing, counseling, job search assistance; Former Board member of Jackson 2000; Graduate of Leadership Jackson and former President of the Leadership Jackson Alumni; plus numerous other roles for various organizations.
Relevant Work experience (Partial list): Deputy Director of Project Equality of Wisconsin; Education Director of Winston County (MS) HeadStart; Planner/grant writer, Prairie Opportunity Community Action Agency (Starkville MS); Director of statewide federally-funded Fixed Income Community Counseling; Deputy Director of the (MS) Governor's Office of Federal/State Programs; Business Services Director and Director of Constituent Services-Office of the MS Secretary of State; Public Affairs and Communications Director- office of Jackson Mayor Harvey Johnson; Director of Training and Community Services for CONTACT the Crisis Line.