Episcopal Youth Community
The Episcopal Youth Community (EYC) is a place where you can discover more about God and your neighbor and who you are called to be in the midst of them.
We are pleased to announce that Cole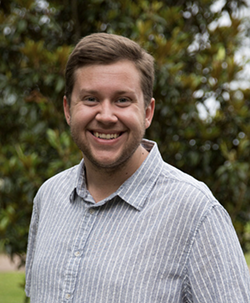 Putnam has joined the Staff of St. Andrew's Cathedral as our Youth Minister. Cole is a native of Brandon, Mississippi and a recent graduate of the University of Mississippi. He will be serving at the Cathedral part time. He is also an admissions counselor for the University of Mississippi in Madison and Rankin counties.
Cole has been involved in youth ministries in the Diocese of Mississippi and was introduced to us by diocesan youth coordinator Whitney Robinson.