On Sunday mornings, we have one in-person Holy Eucharist at 10:00a.m in the Cathedral Nave. While we are still trying to keep our service safely short, beginning November 1st, we have added readings and a sermon in order to make the service much more familiar. 
Marks are required, and only sixty-five people are allowed. Children are welcome!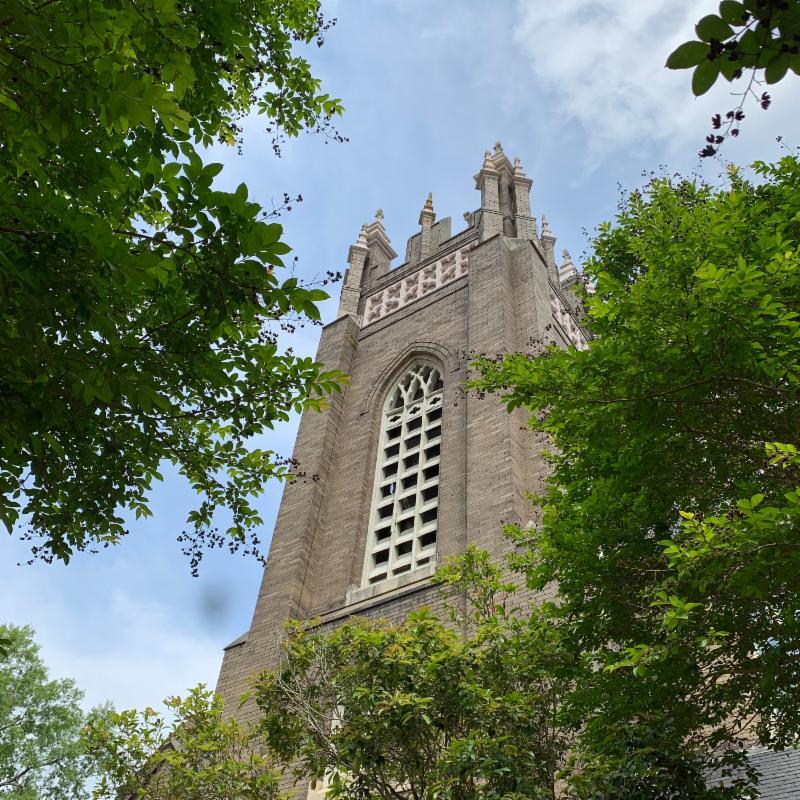 ---
GATHERING ON THE GREEN IS ON HIATUS UNTIL THE NEW YEAR
During the fall, we offered evening Eucharists in the yards of our parishioners. Due to the change in daylight and weather, we have decided to go on hiatus for the month of December. In order to comply with the safety measures recommended by the CDC and the new mandate from the Governor, it is a short Eucharistic service of 20-30 minutes.
Masks are required at these outdoor services. Please bring your own chair or blanket. Children are welcome!
---
If you are interested in hosting a Gathering, please complete this form.