Florida State University Singers | Appear and Inspire! Spring Tour 2019
March 18 @ 7:30 pm

-

9:00 pm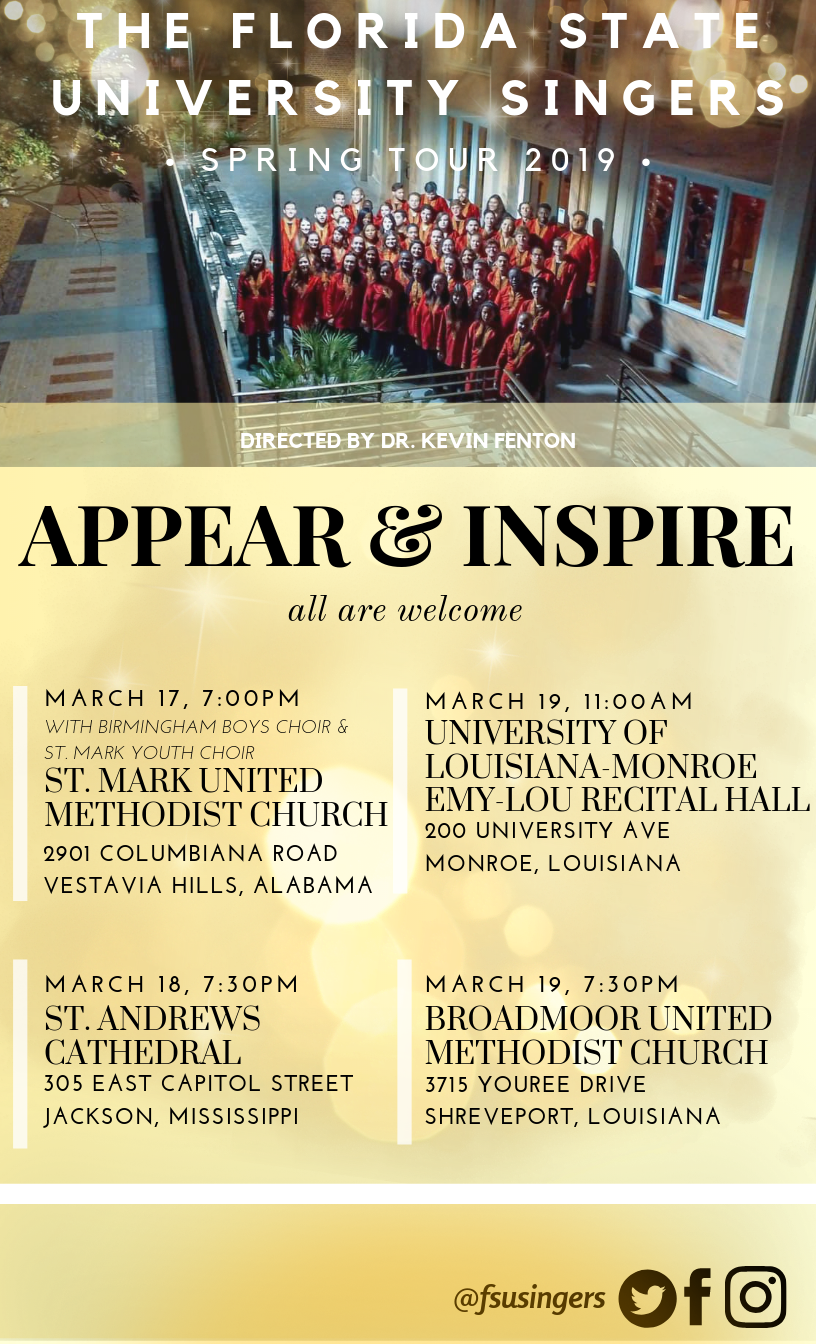 Monday, March 18, 7:30 p.m.
For more information: 850-644-5084
The Florida State University Singers will be performing at St. Andrews Cathedral!
The concert program will be selected from: Britten, Dello Joio, Distler, Esenvalds, Gabrieli, Guillaume, Hagen, Hagenberg, Havard, Homilius, Jackson, Mabuza, Robertson, Salas, Stroope, Sweelinck, Thompson, and more!
University Singers Description
University Singers, founded in 1948 by Dr. Wiley Housewright, is the premier undergraduate touring choir at Florida State University. The auditioned choir consists mostly of students majoring in music. During its rich history, University Singers has performed with remarkable musicians Simon Halsey, Krzysztof Penderecki, Bobby McFerrin, Sir David Willcocks, Aaron Copland, Norman Dello Joio, Billy Taylor and the esteemed Atlanta Symphony conductor, Robert Shaw. During the past fifteen years, University Singers has been invited to perform at national and regional conventions of the Music Educators National Conference and the American Choral Directors Association, including their performance at the national conventions of ACDA in 2007 and 2013. Recent tours have included performances throughout the Southeastern United States and Central Europe. Members of University Singers will be headed to Europe again this spring to perform and learn about the exciting culture of France!
Related Events