A Tribute To Mr. Rogers: Invite a Neighbor to Church Sunday
11-17-2019 @ 8:40 am

-

9:30 am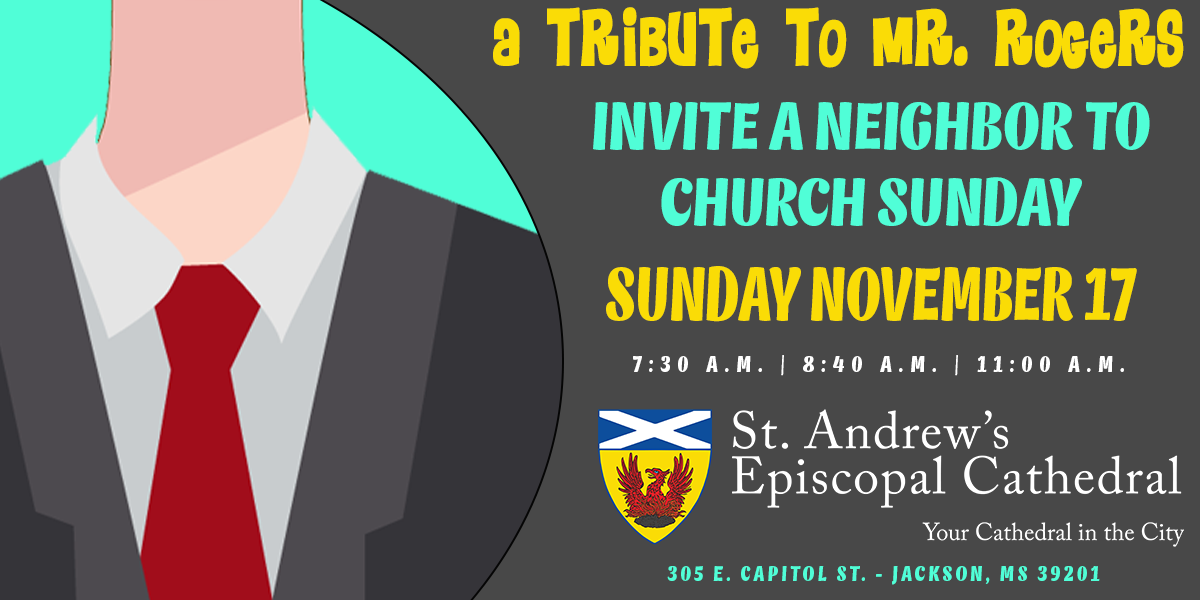 Mister Rogers said; ""It's our insides that make us who we are, that allow us to dream and wonder and feel for others. That's what's essential. That's what will always make the biggest difference in our world." (Middlebury College Commencement, 2001).
At St. Andrew's Episcopal Cathedral we dream about how to be a witness of God's love in our neighborhood. Sunday, November 17th we will use some of Mister Rogers' imagination as we play. Wear your cardigan and tie, invite your neighbors, and join us for a Eucharistic feast and celebrate all that is good and kind and loving in our world.
Sunday November 17, 7:30 a.m. | 8:40 a.m. | 11:00 a.m.