Interested in exploring your faith or your relationship with The Episcopal Church?
---
---
A Discovery Weekend may be for you!
---
---
---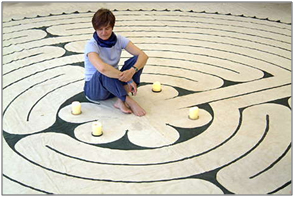 The Discovery Series: A Christian Journey is an opportunity for those who are exploring their faith and their relationship with the Episcopal Church. If you or someone you know may be interested in becoming a member, renewing membership, or just learning more, consider participating in our Discovery Weekend, November 9-11. The schedule is 5:30-9:00 p.m. Friday, 8:30 a.m.-3:30 p.m. Saturday, 10:00-11:00 a.m. Sunday, with Sunday Brunch at Estelle following worship. Our clergy and a team of laity will lead the series, which involves video presentations, talks, and group discussion.
Watch an introductory video:
---
The video series is much like a History Channel or A&E cable television format with video footage and voice over.  It is designed to help every Christian - new or lifelong, young or old - discover their own path to a life in Christ.
Like our lives, careers and relationships, our spiritual growth is also a journey. This series is intended to help everyone forge a lifelong relationship with God.
The series addresses the spiritual life stage of virtually everyone - from the beginner to those seeking more advanced levels of knowledge. It takes a basic look at our faith and the history and beliefs that bring us together as Christians. It is an invitation to spiritual growth and lays the groundwork to begin or continue a spiritual journey.  Here's what we'll cover:
The Path to Episcopal Worship includes an instructed Eucharist, a history of the Episcopal Church and information about the Church's traditions and governance.
A Journey of Faith includes basic information about the Bible, the Trinity, the Kingdom of God, who Jesus is, the Creeds and Baptism.
A Path to Spiritual Maturity includes an in-depth discussion about the importance of Bible study and different forms of prayer, both personal and corporate.
Our Spiritual Gifts provides a guided tour of assessing spiritual gifts, defining ministers as "all of us" and instilling the importance of personal involvement in ministry, both in and beyond the congregation.
The Great Commission shows how our stories are reflections of ancient stories in the Bible and teaches participants how to share their own stories with friends, neighbors and coworkers, making disciples who make disciples.
For more information contact the parish office at 601-354-1535, or speak to a member of the clergy.
---
---