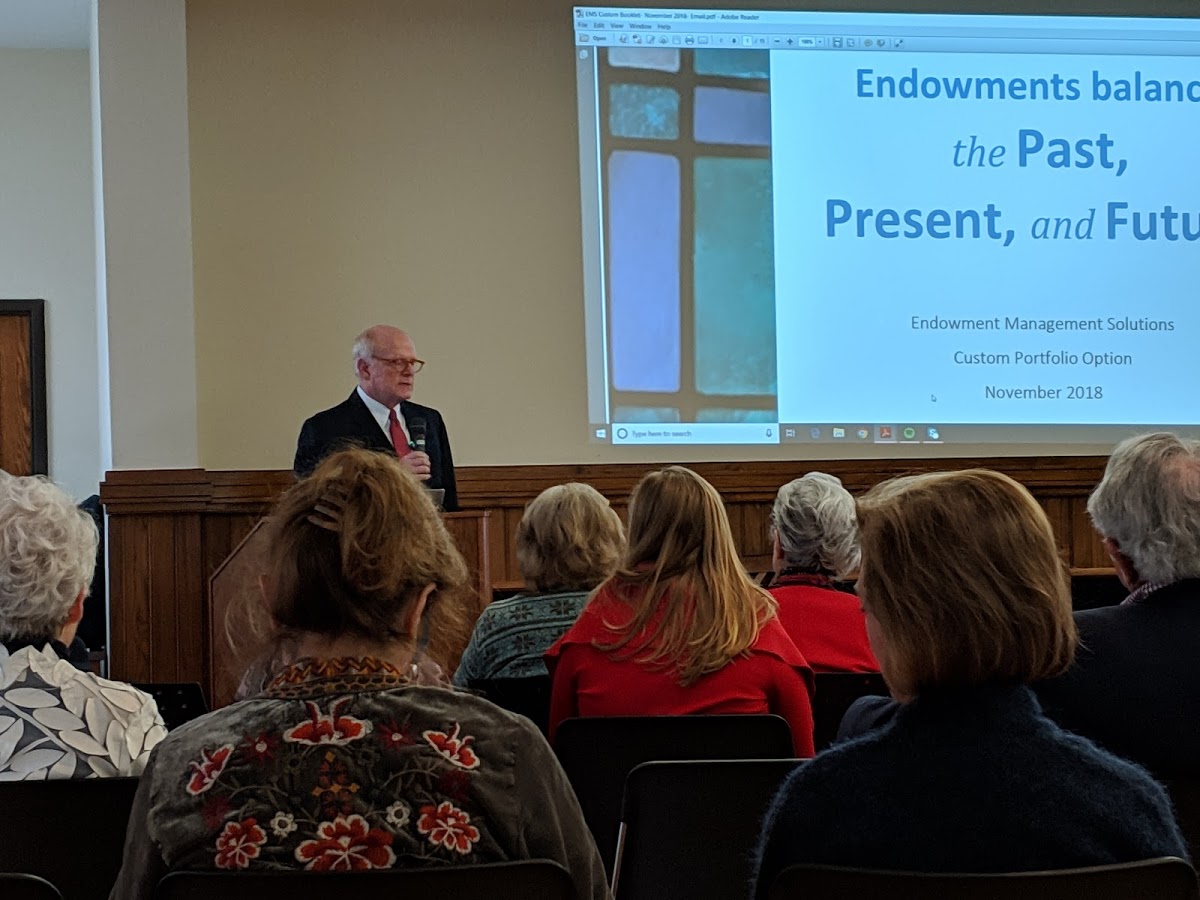 Monday
12:00 p.m. Eating Disorders Anonymous | Yelverton Room
12:05 p.m. Eucharist in the Chapel | West Street Entrance
Tuesday
7:00 a.m. Breakfast Club (Come help feed our brothers and sisters experiencing homelessness)
9:00 a.m. Morning Prayer
12:00 p.m. Brotherhood | St. Francis Hall
12:05 p.m. Eucharist in the Chapel | West Street Entrance
Wednesday
12:05 p.m. Eucharist in the Chapel | West Street Entrance
5:30 p.m. Women's Book Study | St. Francis Hall
6:00 p.m. Parish Choir Rehearsal
7:30 p.m. Cathedral Choir Rehearsal
Thursday
12:05 p.m. Eucharist and healing service in the Chapel | West Street Entrance
Friday
12:05 p.m. Eucharist in the Chapel | West Street Entrance
---
---

Education for Ministry (EfM) is a unique four-year distance learning certificate program in theological education based upon small-group study and practice. Since its founding in 1975, this international program has assisted more than 80,000 participants in discovering and nurturing their call to Christian service. EfM helps the faithful encounter the breadth and depth of the Christian tradition and bring it into conversation with their experiences of the world as they study, worship, and engage in theological reflection together.
Visit the EfM website for more information.
We have two groups that meet from September to May:
Tuesday Night
Mentors: Rev. Charlie Deaton & Elizabeth Bush
Location: Combined group at St. James Episcopal Church
6:00 p.m. – 9:00 p.m.
For more information about this session please contact
Katie Bradshaw: kbradshaw@standrews.ms or 601-487-2737
Thursday Morning
Mentor: Rev. Katie Bradshaw
9:00 a.m. – 12:00 p.m.
For more information about this session please contact
Katie Bradshaw: kbradshaw@standrews.ms or 601-487-2737